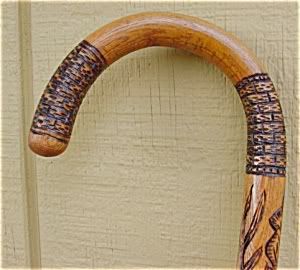 Psalm 143:10 Teach me to do your will, for you are my God; may your good Spirit lead me on level ground.
In the last two years, level ground has become very important to me.
There was a time when I'd skip the elevator when making visits at the hospital. I never thought twice about climbing the steps, even if it was four or five flights.
I loved the mountains with their hiking trails that wander left and right, up and down, over rocks, across streams. I loved the drop of temperature you feel as you step closer to the rush of a waterfall, even on a hot summers day.
I loved to walk deep into a forest, far away from the paved roads and the sounds of steady traffic, to find a flattop rock, or a low hanging branch, or the broad root of a large old oak to sit upon while I lean back against the trunk.
To sit still, relax and slowly let my heart rate slow from its exertion. As the beating slows and the breathing quiets, I willed my sense of sight and sound and smell to their sharpest. To eventually be able to match the rustle in the leaves to the movement of a ground squirrel, to not only hear the screech of the angry blue jay, but also find the limb from which he fussed.
To look up through the branches and leaves as the breeze moves them to form constantly changing patterns of light across my face.
But in the last two years, level ground has become very important to me.
Two years ago is when the MS reared its head with a vengeance to dim my vision and drown my voice, to sap my strength and make me stumble. I used to take a walking stick on my hikes in the woods to steady by step over uneven ground. Now, some days I take a cane to walk straight on flat pavement.
Yes. Level ground has become very important to me.